Our team
Patrycja Lachowska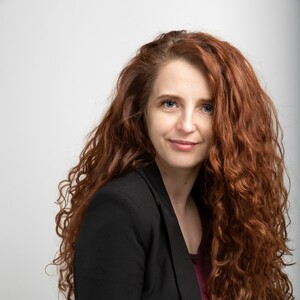 Patrycja is a partner at Accord Group Poland and heads up AltoPartners' financial services practice for Poland and the Baltics. She has conducted over 150 recruitment projects on an executive/managerial level in Europe across various industries, including FMCG, IT, retail, chemicals, industrial, financial and professional services. She has also delivered numerous outplacement projects and has completed over 30 benchmarking and consulting projects.
In 2018, Patrycja took a three-and-a-half-year break from the Accord Group to extend her market know-how by gaining hands-on experience in change management and organisational leadership. Following her first assignment at Bank Pekao, she received an award for her "outstanding achievements and overall contribution to the management team" and was named a transformation leader by the bank's Strategy & Transformation Division. Next, she took on the role of Business Operations Manager for an insurance start-up, responsible for governance matters, preparation of due diligence documents, investor relations and the implementation of the IT system, before being warmly welcomed back to the Accord family.
In her spare time, Patrycja volunteers at Szlachetna Paczka, Ogólnopolskie Stowarzyszenie mali bracia Ubogich, an organisation devoted to wellbeing of the elderly. She is also a mentor at the Women Leadership in Business Foundation and helps run education workshops at the Empowering Children Foundation.
Patrycja, who holds an MA in Economics from the Warsaw University of Life Sciences, is happiest when buying books and sharing them with friends. In addition to having a wonderful library, family and friends also agree she makes the world's best "pierogi".
"Learn every day. Listen. Ask. There are so many smart people around. If you don't ask, you won't find out."

– Patrycja Lachowska