Our team
Michał Jakubowski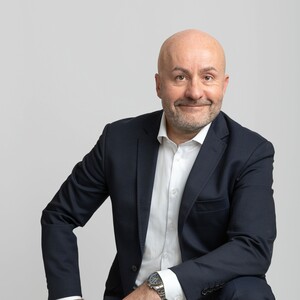 Michał is a Partner at Accord Group Polska, a founding member of the AltoPartners Executive Search & Leadership Consulting global alliance. Michał is an active member of the Industrial Practice.
A graduate of International Law at University of Warsaw and Industrial Management post graduate studies at HEC Paris / SGH Warsaw, he brings to the executive search & leadership advisory services consultancy, his business acumen and client centricity thanks to 25 years of experience as a Sales Director and General Manager at international companies in various sectors such as sanitary ware, building materials, instrumentation, packaging, abrasives & distribution.
Michał was responsible for P&L of up to 100 M € and for teams of up to 750 people across Poland, Hungary, Romania, Ukraine, and Russia, delivering sales & profitability increases, international expansion, successful turnaround and digitization.
He has personally placed executives into regional roles within controlling, sales, customer and product management roles across multiple industries, like building materials, food, industrial apparel and HVAC industries. Clients value his respect to commitments and project management fluency, as well as his care and integrity when fostering business relationships.
Michał speaks Polish, English, French, Spanish and Russian.
He is married and is a happy father of 3 sons.
Michał has a keen interest in urban planning and has collected over 500 old maps & travel guides; he plans to donate his collection to a public library one day.