Our team
Monika Bak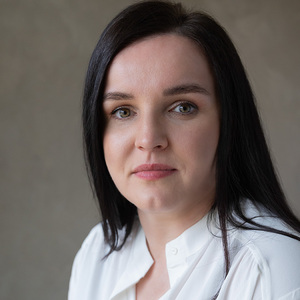 Monika is an associate partner at Accord Group Poland. Her quiet diplomacy combined with superb communication skills makes her a firm favourite among clients and candidates alike, especially when it comes to international assignments, where her flawless English stands her in excellent stead.
Armed with a BA in English from the Social Sciences Academy in Warsaw, Monika joined the Accord Group in 2011. She is skilled in all aspects of search methodology, from developing and implementing recruitment strategies to managing full life cycle recruitment for C-level, managerial, technical and non-technical positions, both locally and abroad.
In a company that prides itself on attracting repeat business, Monika's success stands out, although you'll never hear it from her. Humble and self-effacing, Monika combines search expertise with high levels of empathy, making her the ideal mentee for Accord Poland's internship programme. She also epitomises Accord Poland's approach to candidates, ensuring that they are informed and updated every step of the way, checking in regularly on new placements and providing career-enhancing feedback.
"The candidate experience is often neglected in the search process, and yet it can be one of the most powerful marketing tools for any brand or organisation. I take pride in ensuring a positive candidate, as well as a positive client experience."

– Monika Bak