Our team
Małgorzata Stankiewicz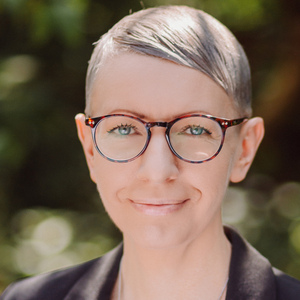 Malgorzata is Head of Communications and Marketing for Accord Poland and Nuvadis Interim. The newest member of the team, she is applying her considerable marketing skills to building the Nuvadis Interim brand, ensuring that it is recognised as a valued advisor in the field of interim management and creating a strong and diverse interim management community across all sectors.
An advertising psychologist by training, she is well-placed to apply her understanding of client needs to help develop the interim management industry in East and Central Europe. This is her first foray into the world of executive search: before this, she applied her skills in the hospitality sector (working with top hotel brands in Warsaw), commercial real estate and the architecture and design field.
A detail-oriented multi-tasker, Malgorzata ascribes her success to her listening skills and her respect for people, ideas, and opinions. Colleagues admire her for her willingness to listen, her honest feedback and her courage in driving plans and projects forward, often going far beyond her remit to make things happen.
Her creative spirit finds its outlet in music, books (the real thing – no tablets or devices) and photography. Her first solo exhibition was held in 2022, showcasing her love affair with Warsaw through more than 300 photos documenting her walks through the city of her birth.
"Executive search is a new journey for me, but the views along the road are great. The diversity – of people, opinions and skills is what makes it so interesting for me. My goal is to immerse myself in the industry and create a value proposition around the concept of interim management that benefits clients and candidates."

– Malgorzata Stankiewicz