Our team
Karolina Kapa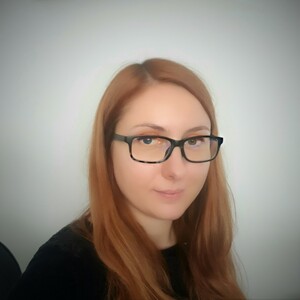 Karolina is a senior researcher with more than ten years' experience in Executive Search, HR and Leadership Consulting. Researchers are the mainstay of the executive search industry, ensuring colleagues are updated and informed about key HR movements and trends across industries. A consummate HR professional, Karolina's experience spans finance, education, IT, and NGOs. She spent three and a half years in the UK and in Belgium, gaining experience in local labour law, supporting local recruitment processes and enjoying being part of a global and diverse team at multinationals such as Grant Thornton and Travis Perkins, and coordinating recruitment processes for the European Commission.
Her key strengths lie in her ability to provide excellent HR support and ensure a memorable candidate experience, which Karolina ascribes to being an empath with an ability to see and treat each person as an individual. An obliging team player, colleagues value her thoroughness, her easy-going nature, and her sense of humour.
As a keen animal lover, Karolina used to volunteer at animal charity: Zwierzęta Ludziom Foundation, which provides emotional-support animals to vulnerable children and the elderly in hospitals and care homes, this is a cause very close to her heart. In her spare time, she enjoys watching stand-up comedy and movies that make her laugh. She and her husband love hiking in the company of Rock, their beloved Welsh terrier.
"I love being part of a dynamic and diverse team: I get great satisfaction from supporting the team and our clients through helping to identify and contact potential candidates."

– Karolina Kapa