Our team
Beata Preis-Hryniewicz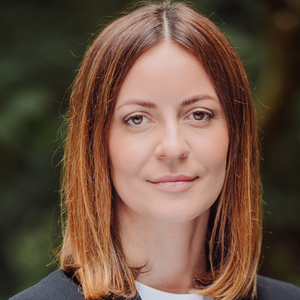 An HR professional with a particular interest in marketing, sales and supply chain management, Beata is a partner at Accord Poland with more than 350 leadership recruitment processes to her credit.
She has hands-on HR and business development leadership experience, having spent 15 years working and consulting at Exco and Board level prior to joining Accord Poland. Her expertise covers designing and implementing HR strategies and consulting on change/transformation projects, talent management (including succession planning) and improving retention ratios through employer branding initiatives. She has also developed and delivered training programmes in different formats for interns and highflyers with potential as well as managers and executives.
A graduate of the University of Social Psychology, Beata also holds a post-graduate degree from the Assessment & Development Centre in Warsaw and has completed several professional development courses to supplement her interest in leadership, conflict management and strategic thinking.
She is fluent in English, having spent 15 months on a sabbatical in the US in 2018, working on philanthropic projects close to her heart.
"I am passionate about modern leadership: identifying it, developing it, and partnering with clients to find the right leader for the right situation. I have learnt to trust my intuition; it has never let me down."

– Beata Preis-Hryniewicz