Our team
Sorin Popa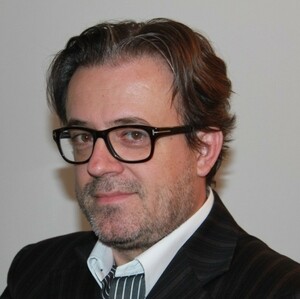 Sorin Popa is Managing Partner of the Accord Group Romania, and one of the founder members of AltoPartners.
Sorin joined the Accord Group in 2001 as country manager of the Romanian office and led the management buyout of Accord Group in 2005. Today the Accord Group is a team of sixty experienced and seasoned multi-cultural business consultants, including twenty senior Partners, with offices in Prague, Warsaw, Bratislava and Bucharest.
After graduating from Bucharest University with a Master's degree in Mechanical Engineering, Sorin's natural affability and his love for business drew him to sales and marketing, and he held a series of marketing positions in various sectors, including manufacturing, retail, and telecommunications. In 2000 he joined an international executive search network as Business Consultant and discovered his passion for business development and leadership consulting.
For the past 19 years he has managed Accord Group in Romania where he has been able to combine an engineering background with entrepreneurial flair to build successful teams for clients in Romania, Greece, Moldova and Bulgaria across a range of industries, from media and marketing to FMCG, production and manufacturing, financial services, healthcare and the built environment.
In addition to his native Romanian, Sorin's fluency in English and his business-level French means that he is frequently called upon to assist in cross border executive searches and has completed 500+ senior level assignments across multiple industries on behalf of his European counterparts.
A believer in continuous learning, Sorin has also completed courses from Washington State University's Small Business Development Centre (Professional Business Counsellor, Business Administration and General Management) and more recently, an advanced certificate in Executive Search and Leadership Consulting from Cornell University ILR School. This MBA-level certificate program is run in partnership with the Association of Executive Search Consultants (AESC), of which the Accord Group and AltoPartners are both members.
In addition to managing the Business Development and Executive Search assignments, Sorin also oversees the Human Resources Management Consulting arm of Accord ECE, which specialises in tailor-made people-management consulting programs.
When he is not advising on management evaluation and development or organisational analysis and design, Sorin loves nothing more than an invigorating game of golf, followed by some excellent wine accompanied by his favourite progressive music bands.